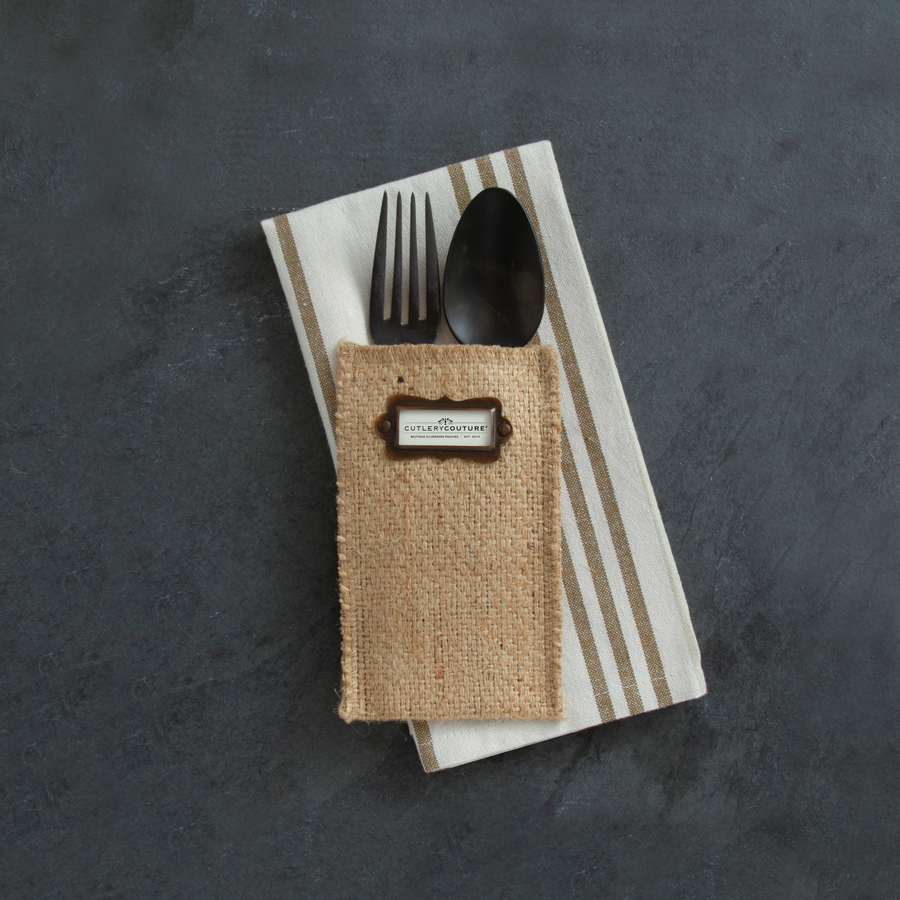 everyday | message maker | set of 8
$32.00 USD
The message maker silverware pouch allows you to say Congratulations. Thank You. Bon Voyage. You can mark any occasion with your own personalized message, or use it to frame your guests' names for a one-of-a-kind place card.  Comes complete with 9 blank inserts....eight to be used twice (once on each side) and one extra, just in case there's a slip of the pen. 

Make it truly simple for yourself, and purchase our pre-printed paper inserts. Available in either an everyday or holiday collection.
Set includes 8 woven jute silverware pouches adorned with a bronze metal frame. Packaged in a muslin, reusable storage bag.
Image is shown with a paper napkin & plastic silverware which are not included.  Please note that jute is a natural fiber and variations in color and weave are part of the charm.  If needed, spot clean with a wet cloth and mild detergent.
Size:  6" X 3 1/4"